Sign up for Event Alerts
Join over 6k businesses registered in our database
Engage with our Community
Hello and welcome to our Polish Business Link Newsletter Signup Page.
I believe that big opportunities can arise from little conversations. I invite you to sign up for our event alerts so I can send you exclusive invitations for our online & Face2Face business events.
No spam, no sales emails. Promise! You can unsubscribe at any time.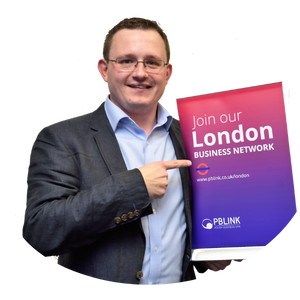 I look forward to welcoming you very soon to our next event.
Bart Kowalczyk
Founder & Director
Polish Business Links
Our Business Partners
Supporting PBLINK since 2012

TOUCH
Trusted Referrals
Trusted Referrals
120+ Members & Partners are growing their business in the UK with PBLINK
TOUCH
Business Networking Groups
Business Networking Groups
PBLINK works with a diverse range of entrepreneurs operating in various sectors, but mostly in the construction, trade and IT.
TOUCH
Business Events in London
Business Events in London
Network your business across London & the UK. Join our online and in-person events
Can I unsubscribe from Event Alerts?

Yes, you can unsubscribe from all emails anytime by clicking the unsubscribe button in each email footer.

Is it safe to provide my email address to PBLINK?

Data Security is very important to us. We store all email addresses in our HubSpot CRM. Learn more about HubSpot data protection.

We are also registered in ICO: Download ICO Certificate.

Your email won't be shared publicly except for event and marketing promotion from our trusted partners and members.

How big is your database?

Our database consists of business owners who attend our events. At the moment, there are about 5,000 email addresses registered in our system.

How often do you send event alerts?

We send event alerts once a week. You will also receive emails with valuable content from our business blog.

Who manages data for PBLINK?

Polish Business Link is registered as a business in the UK as Picklemedia Consultancy Ltd. Registration number in Companies House: SC409711, which is responsible for data management.

What is PBLINK?

PBLINK (Polish Business Link) is a membership organisation and B2B blog. Our patron is the British Polish Chamber of Commerce (BPCC). We aim to facilitate business-to-business connections, help your company raise its profile, develop its valuable contact network and gain new contracts.

We host tailored networking events & business mixers across the UK and online to help Polish & other diverse business communities to grow in domestic and global markets. Our business-focused network and events attract business owners, directors and SMEs from a rich mix of business sectors, including Construction, IT & Trade.

What type of events can I attend?

Many PBLINK events are social and designed to build relationships between members in a relaxed environment. They are sometimes based on team building, sometimes learning a new skill, but are always fun and very different. One thing they do have in common, though, is building effective business relationships and stepping ever closer to our goal of developing the most diverse business networking group in the UK.