Members-only event in London
2 May, 2018 @ 3:30 pm

-

7:00 pm

BST

Free
Join our fellow members for this meeting at the offices of Carter Lemon Camerons to discuss what we should be doing – and how! It will be a good opportunity to shape our event programs for 2018-2019 and catch up with one another
Shortly after registration we will quickly introduce ourselves and our host will welcome guests. Then we will have opportunity to discuss freely all aspects in the agenda including: What speakers should we invite for our networking events? What agenda of the Autumn Congress should be?  How can we best promote our members in the UK? There will also be update from other members about our most active networks: Construction and Business Coffee Networking.
Second part of the event is moderated discussion how to use Linkedin to create more business opportunities. The idea of discussion is to share experience so everyone can benefit. Discussion will be supervised by one of our member – Julita Pekala from Uniqua Brand who is specialising in achieving social media ROI. After discussions we will move on to other room for refreshments and informal networking.
Full agenda of the event will be distributed to members before the event. For members who can not attend we will be distributing minutes from the event. This event is for PBLINK members only. We have limited spaces available, so please book now!
---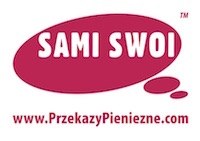 Jowita Pekala, Uniqua Brand
Jowita's background is in strategic marketing. She is well known social media expert. She's delivered brand communication strategies for more than 10 years, both in the USA and the UK. She has a Masters Degree in Marketing and Management from Janski University in Warsaw, Poland.
Jowita has worked with numerous companies in the USA, UK, Poland and Germany across a variety of sectors, from leisure and hospitality, legal, professional and financial, right through to manufacturing, engineering and retail. She is a great social media advocate and social media expert. Her clients have been reporting ongoing social media results.
Through her company Uniqua Brand, she has developed a unique integration programme for social media, tried and rigorously tested over the past four years. Using this process, she helps businesses maximise their return on investment (ROI) from Social Media, with proven results.