PBLINK Members Connectivity Event
April 25 @ 3:00 pm

-

6:00 pm

BST

Free
Join our fellow members for this meeting at the offices of Carter Lemon Camerons to discuss what we should be doing – and how! It will be a good opportunity to shape our event programs for 2019-2020 and catch up with one another
Shortly after registration we will quickly introduce ourselves and our host will welcome guests. Then we will have opportunity to discuss freely all aspects in the agenda including: What speakers should we invite for our networking events? What agenda of the Autumn Congress should be?  How can we best promote our members in the UK? There will also be update from other members about our most active networks: Construction and Business Coffee Networking.
Second part of the event is moderated discussion in form of peer-to-peer support. Our invited guest this time is Gurnam Selvarajah from Brunel University. She will moderate a discussion to share your business journey, thoughts and next steps to innovate for your business: Chicken or Egg, which came first? Business or Customer, what came first? Product/Service or Market Research, what should come first?
After discussions we will move on to other room for refreshments and informal networking.
Full agenda of the event will be distributed to members before the event. For members who can not attend we will be distributing minutes. This event is strictly for PBLINK members only. We have limited spaces available, so please book now!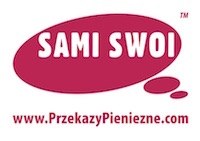 Guest Speaker
Gurnam Selvarajah, Innovation Director Co-Innovate Journeys
Gurnam is a talented Director, highly skilled in strategic project design and delivery, who has experience in Telecoms, Technology, Finance, Training, Business Support Services, Public/Private Sector Partnerships, Local Councils and Recruitment. With Operations Management at a senior level, she is prolific in winning new business and created a vibrant successful business which began as a joint venture project at Park Royal Workforce.
Gurnam is equally highly accomplished in directing strategy, senior management, networking, customer relationship management and building sustainable and profitable business lines and brings a wealth of experience to her clients' businesses.
With a passion for business development, Gurnam has successfully grown businesses whilst confidently delivering tangible business results. She has led business critical projects with budgets up to £130M, identified and managed stakeholders whilst leading teams across business departments. She has demonstrated the capability to deliver across a multitude of business cultures, sectors and projects.