British Polish Business Networking in London
15 September, 2016 @ 6:00 pm

-

9:00 pm

BST
September event in London provides excellent opportunities for your firm to reach into the Polish entrepreneur community in London; a particularly vibrant and dynamic group of business people.
Main theme of the event is how to protect your business? Our guest speakers will have 10 minute presentation that will cover following subjects:
– Risk Management in small busines
– Health and Safety
– How to protect your business against hackers?
After short presentations we will run speed-networking session, where participants have 30 seconds each to present themselves and their businesses to everyone else. We will also arrange 1-1 session with our guest speakers and event host. Informal talks continue over a glass of wine until late night.
This event is open to all members, their guests. We also invite non-members to join ever-growing business network community in London
---
Partners
Supporter

---
Agenda:
18.00 Registration
18:20 Introduction, Bartlomiej Kowalczyk, Polish Business Link
18:25 Official Opening, Piotr Kubalka, Capital Business Links
18:30 Risk Management in small business, Grzegorz Krzeminski, European Safety and Security Academy
18:40 Health and Safety – 5 tips to keep your business compliant with the law, Maciej Klinowski, PractiPol
18:50 Ransomware – how to protect your business against new way that hackers are using to literally take money off your bank account? Jakub Kosiec, FX7 Solutions Ltd
19:00 Speed Networking: 30 seconds to introduce your business
20:00 Informal networking, one-to-one discussions
21:00 Close
The Organisers reserve the right to alter the content of the programme and change event's details. 
---
Guest Speakers 
Maciej Klinowski, PractiPol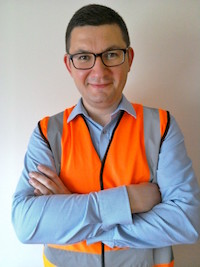 Using his Health & Safety expertise, Maciej supports Polish entrepreneurs in the UK by offering affordable, tailor-made solutions: consultancy, risk management systems, training, audits and safety campaigns. Over the past decade he's been gaining experience by working for some of the biggest names in British business. His work ethos is built around the concept that safety management should be practical, approachable and understandable on all levels of the organisation. He is an active member of IOSH, and also the only person accredited to represent the Polish Health & Safety at Work Association in the United Kingdom. Maciej is engaged in British-Polish projects on Health & Safety, and regularly publishes articles in Polish community press.
Jakub Kosiec, FX7 Solutions Ltd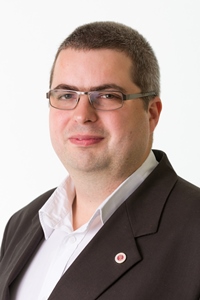 With over 15 years' experience in IT industry, Jakub is bringing a lot of knowledge and solutions to business owners on how to streamline the technology in their business. FX7 Solutions Ltd, the company that Jakub founded in 2008, is acting as an outsourced IT support department for small and medium businesses in West London and Middlesex area.
Jakub has been always keen on improving the operations of his clients' businesses. "Computers in business are not only about daily tasks that computers allow you to do, but it is also about getting your operations improved by implementing new solutions and technologies to improve profitability, efficiency and security" he says.
Due to the fact that all staff at FX7 Solutions Ltd speaks polish, they are able to provide their services more efficiently to the Polish community in the UK.
Grzegorz Krzeminski, European Safety and Security Academy
My experience comes from Security & safety areas: Information security, Healthy, Safety, Security, Environment.
Strategy – I am author of strategy for action and development for security & safety organisations and security & safety policies and strategies for business. Over 16 years' experience in management on medium level (manager, team leader and manager), and over 6 years' experience of top management (president of the board, director). 16 years experience in employee assessment, recruiting, induction, career paths and more. Experience in knowledge management systems (4 projects), security awareness programme, training programme.